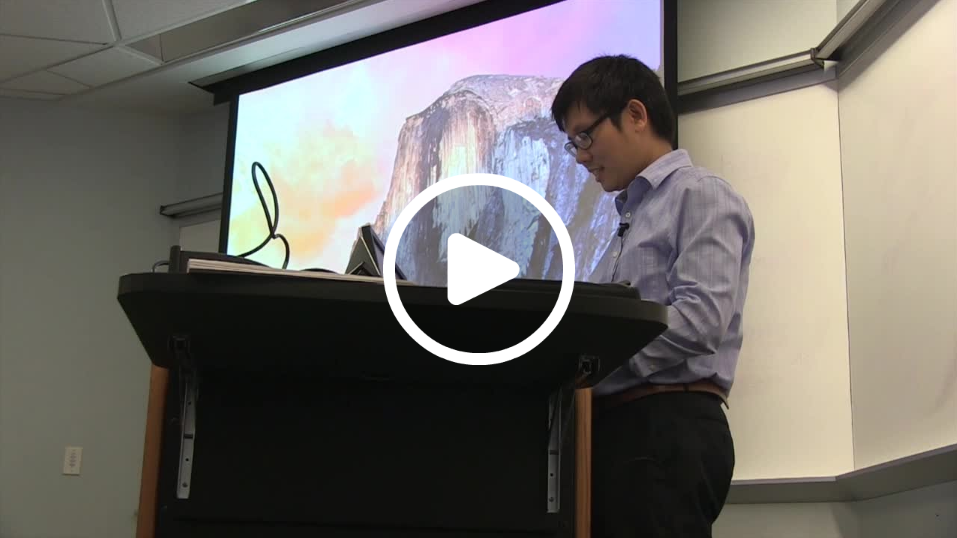 In his computer science class, it's important for Dr. Phu Phung to have a way to immediately assess his students' understanding of the material in the classroom. He uses a free, online student response system called Socrative to do so. After building out some quiz questions in Socrative, students solve the problems in class, then their answers are displayed anonymously through Socrative on the classroom projector. Both Phu and the students know
which topics need more work
from this type of assessment. Watch the video to learn more.
Preparing Final Grades to Enter into Porches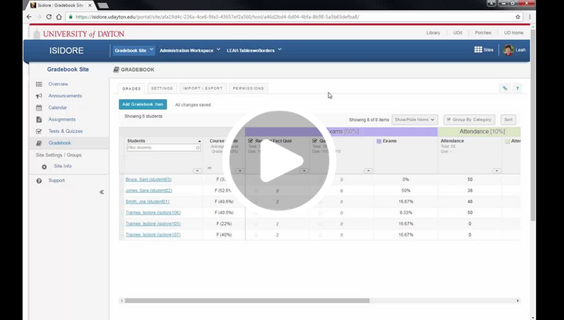 It's easy to miss a step when preparing your final grades.
Use our checklist
with this video as a guide to make sure your grades are all set to be
entered into Porches
by
Tuesday, December 20th at 9:00 AM
.
Gradebook Styling Improvements
Throughout the semester, we really appreciated your thoughts and recommendations for improving the new version of Isidore's Gradebook. We listened to your ideas and made some improvements to the visual appearance of the Gradebook based on your suggestions.
Starting today, you will see more Gradebook items on your screen because the Gradebook columns are more narrow. Text and icons throughout the tool have been darkened, making it easier to tell when an item has not been included in the course grade calculation or is not visible to students.
Another feature you may see next to students' grades is an asterisk. The asterisk indicates that there are items included in a student's course grade that have not been graded. Use this asterisk as a visual indication that something may still need to be graded.
It's important to remember that you need to enter a zero for items that a student did not complete, but should have. The gradebook will assume the student simply hasn't attempted these ungraded items, and will not count it towards their overall course grade. To quickly assign zeros to these items, follow the instructions to
set empty cells to zeros
.
As you can see in the screenshot below, Sara has an asterisk because HW 2 is still ungraded. Once a grade is entered, the asterisk next to her grade will disappear.
Below is a list of our upcoming training opportunities, facilitated by the Office of E-Learning. All sessions will be held in the Ryan C. Harris Learning Teaching Center (LTC).
Tuesday, 1/24

2:00 - 3:00 pm

Google Drive: Create, Share and Collaborate

Wednesday, 1/25

10:00 - 11:00 am

Thursday, 1/26

12:00 - 1:30 pm

Tuesday, 1/31

2:00 - 3:00 pm
Let us know any feedback or questions by contacting us at elearning@udayton.edu or (937) 229-5039.