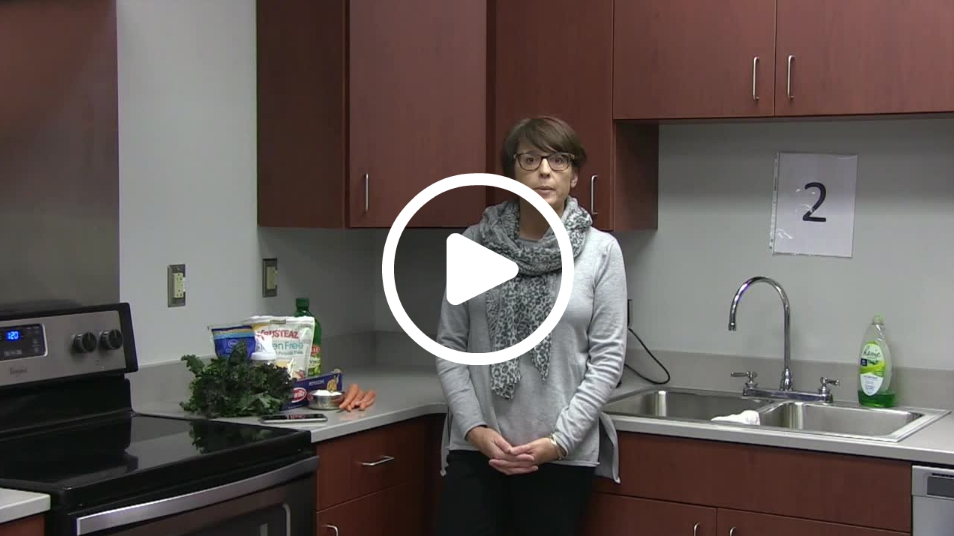 As a dietitian, Jennifer Dalton knows that learning doesn't stop outside of the classroom. To help her students connect key nutrition concepts to both their personal and soon-to-be professional lives, she recorded a video to demonstrate how her nutrition lecture could be applied to food choices in students' homes and dining halls. She accomplished this with just her iPhone and Warpwire Video. Watch the video to learn more.
Call for Applications: E-Learning Fellows 2017 Cohort
If you're interested in developing your own instructional design skills, there is still time for you to apply for the 2017 E-Learning Fellows Program, but time is running out! The application period closes November 7th!





Through face-to-face sessions and online meetings, a cohort of 12 faculty members will learn firsthand how to create and deliver top-notch online courses. The program culminates with each participant developing a complete online or hybrid course that meets high-quality standards.



Learn more and apply for the ELF Program.
Viewing Statistics for Gradebook Items
As an instructor, it's helpful to see how all students did on a particular assessment. In the Gradebook tool, you can view grade statistics for your entire class. To do so, locate the gradebook item you're interested in viewing, click on the downward-facing arrow at the bottom right of the cell, and select "View Grade Statistics". A bar chart and statistics (such as mean, median, and standard deviation) will be displayed on the screen. This feature is available for every item in the Gradebook.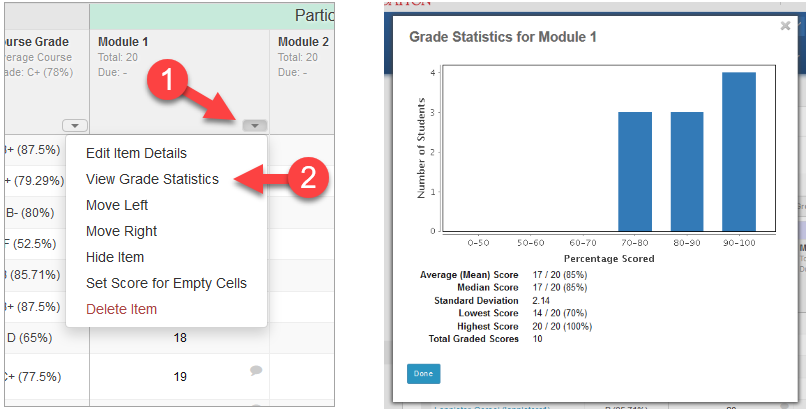 Many students and instructors want students to work in peer groups of their choice. It can be challenging to collect student's group choices, so creating a set of joinable groups in Isidore lets students pick for themselves. You set the group name, the number of groups, and the number of students in each group. Students can then evaluate who is in a group and choose which one to join. If changes need to be made, you can easily switch students between groups. Read more to learn how to create these groups.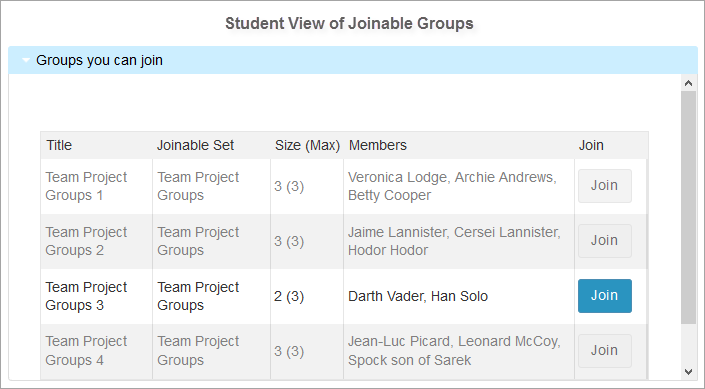 Below is a list of our upcoming training opportunities, facilitated by the Office of E-Learning. All sessions will be held in the Ryan C. Harris Learning Teaching Center (LTC).
Friday, 11/11

11:00 am - 12:00 pm

Wednesday, 11/16

1:00 - 2:00 pm

Wednesday, 11/30

3:00 - 4:00 pm
Let us know any feedback or questions by contacting us at elearning@udayton.edu or (937) 229-5039.