The most common response we heard from students to help them be more successful was that grades should be updated more frequently. We also know from a previously conducted survey that the majority of students believe 5 or more days is a reasonable time to expect feedback from instructors.
The Office of E-Learning is committed to assisting instructors with any of the challenges associated with grading. From designing rubrics to setting up automatically graded assessments, please don't hesitate to reach out to our office to brainstorm different approaches to any grading difficulties.
Requesting Captions through Warpwire
As the usage of video as an educational tool continues to grow, we need to ensure it's usable for all individuals. Warpwire (UD's educational video platform) has an integration with a high quality closed-captioning service. So if you're sharing your videos through Warpwire, you can request closed captions (CC) for your video in just a few clicks. Once you request captions, they'll be added to your video within 1-2 business days. We all have a moral and legal obligation to ensure that instructional and electronic materials are accessible to all students.

What are captions?
Captions are text that is displayed during a video when viewers click on the "CC" button. Captions may include words that are spoken during the video or descriptions of what is happening during the video.

See the video demonstration below of how to request captions for a video through Warpwire. Read more about Warpwire in our E-Wiki.
Interested in Accessibility?
Issues of accessibility extend beyond just providing captions for your videos. Other things to consider are the design and structure of your online materials, tagging Word documents so that screen reading devices can easily navigate through the information, ensuring good contrast throughout your content, and much more.

Attend our Isidore eQuality: 10 Practical Tips for Accessibility training session on Tuesday, September 26th at 10:00 AM to learn more. Sign up on our registration form.
Academic Notifications Improvements
We are always deeply appreciative of anyone who suggests features or improvements to Isidore. While we do make strategic decisions about which feature requests to implement sooner rather than later, we take each suggestion very seriously and discuss it at length - usually great length!

After the roll out of the academic alert notifications earlier this summer, Professor Maria Carmen Castro Garcia in the Department of Global Languages and Cultures reached out to E-Learning to request some improvements to the notifications feature. Here's what she said:
"At the beginning of the semester I got very excited when I was introduced to the new alert system in Isidore, the Academic Alerts with the bell icon. However, I was soon discouraged when I realized that it functioned differently than I expected. You could click on it and see the new messages; however, the red number next to the bell, showing the number of new alerts, was there after I reviewed them and even after I checked on the announced message.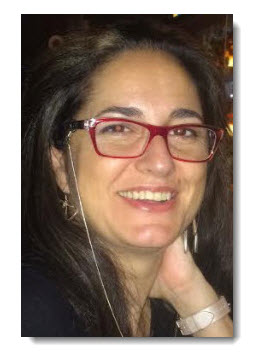 As I like to think how to make things better, and knowing that that is in many cases possible thanks to the Office of E-Learning as I had also experienced in the past, I talked to them and I proposed if a few things could be changed, and yes, they can, and will!
Starting today, the number of alerts will be reset to 0 every time you click on the bell, showing that something new has happened. Also, after you click a particular message, or you click on the check mark next to it, that message will appear in a lighter color, allowing you to know what needs still to be addressed. Isn't it great?"
We hope this improvement helps the academic alert notifications be more useful and easier to understand for you and your students. Below is a clip of the new features in action.
On Tuesday, September 12th, some of you may have experienced slowness in Isidore - or may not have even been able to log in. We spent most of that day troubleshooting the problems in Isidore. This has proved to be a difficult issue to track down as it is not terribly consistent, but we're committed to monitoring the servers and isolating the issue. We are truly sorry for any inconvenience this outage caused for you and your students.
A tool is built into the rich text editor in Isidore that will inspect your content for common accessibility issues, such as missing headers or alt text. It suggests recommended fixes that you can either apply or ignore. See the screenshot below of this tool identifying an image without alt text.
Check out our E-Wiki for instructions on how to use the tool, as well as practical tips for making all types of content accessible.
Below is a list of our upcoming training opportunities, facilitated by the Office of E-Learning. All sessions will be held in the Ryan C. Harris Learning Teaching Center (LTC).
Wednesday, 9/20
3:00 - 4:00 pm

Tuesday, 9/26
10:00 - 11:00 am

Google Forms: Beyond the Basics

Friday, 9/29
11:00 - 12:00 pm

Getting the Most out of Atomic Learning

Tuesday, 10/3
2:00 - 3:00 pm

Thursday, 10/5
2:00 - 3:00 pm
Let us know any feedback or questions by contacting us at elearning@udayton.edu or (937) 229-5039.